With my teachings and sessions I am sharing some of my biggest passions. With community classes, specialized workshops and personal workshops, I want to help you find confidence in moving your body, refine your acrobatics technique and feel safe and nurtured in a one-to-one session.
MY BACKGROUND
With a deep interest in the body-mind connection, I started practicing yoga. Later I discovered acrobatics, and from then on there was no going back! I loved the practice where there was so much communication, trust and detail.
My daily work as an Art Therapist in a clinic for psychosomatic medicine gave me much depth, satisfaction and insight. After a while I felt the urge to share more of the practices that have touched me so much and brought a lot of joy into my life, and therefore I started teaching yoga, worked on building a local Acroyoga community and gave massage sessions.
While the offerings I have are broad, they all share that I deeply value creating a safe space where students and clients feel empowered and accepted – whether it is in learning to get upside down for the first time, refining an acrobatic skill or while receiving a massage treatment.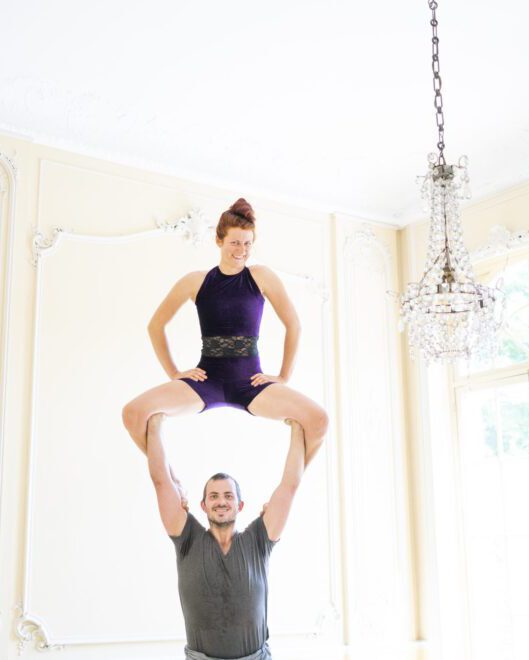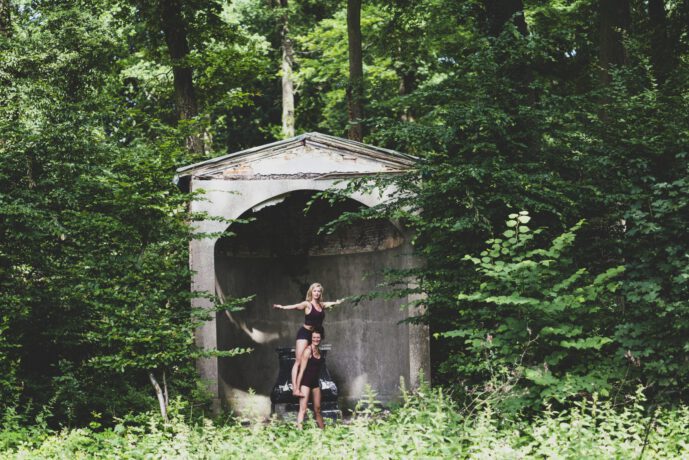 DO YOU WANT TO START YOUR MOVEMENT JOURNEY WITH ME?
Below you can find the schedule. You can find the weekly classes there, as well as the upcoming workshops.